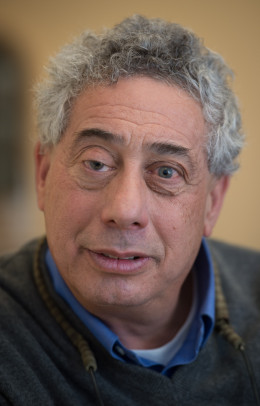 Dr. Cahn has been licensed as a psychologist in Washington since 1989 (PY1315).  He received his doctoral degree in clinical psychology from the University of Washington in 1988. He completed his clinical internship in 1984 at  UW in the Department of Psychiatry and Behavioral Sciences.
Dr. Cahn provides psychological services to adults, adolescents and couples. He has experience providing general and focused psychological evaluations, individual and couples counseling and consultation and supervision to professionals.  He specializes in evaluating and treating  anger management, chronic pain and illness, alcohol and substance abuse,  acute and posttraumatic stress disorder, OCD/Tourette's, psychosis, anxiety and mood disorders.
Dr. Cahn provides individual and couples psychotherapy. He has primarily a cognitive-behavioral orientation in his treatment.
Billing
Lisa Schmidt from Liberty Billing assists Dr. Cahn in scheduling and billing clients. Lisa can help determine whether Dr. Cahn is an approved provider for different insurance plans.  Lisa Schmidt can be reached directly at 1-800-928-6046, by calling Dr. Cahn's number 206-624-1856 or via email at  lisa@libertybillingllc.com.
Forms